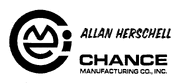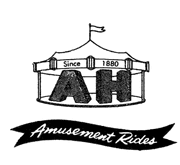 Previous Names of manufacturer Edit
Herschell Armitage Company
Herschell Spillman Company
Spillman Engineering Company
General Information
Edit
Allan Herschell was sold to Chance Manunfacturing in the 1970's.
List of Rides
Edit
Auto Ride
Blue Goose
Boat Ride
Caterpillar
Carousel
Dodgem Bumper Cars
Flivver
Giant Seattle Wheel
Hurricane
Jeep Ride
Jolly Caterpillar
Jolly Jeep
Little Dipper Coaster
Looper
Merry Go Round
Mite Mouse
Moon Rocket
Pony Carts
Red Baron
Ridee-O
Rodeo
Sky Fighter
Sky Diver
Submarine
Tank Ride
Train
Twister
Water Scooters
Wet Boat
Whiz Bang
Ad blocker interference detected!
Wikia is a free-to-use site that makes money from advertising. We have a modified experience for viewers using ad blockers

Wikia is not accessible if you've made further modifications. Remove the custom ad blocker rule(s) and the page will load as expected.